Throughout this week I focused primarily on research with E-waste recycling, specifically on recycling PCBs (printed circuit boards). During this time, I developed a better understanding of the practices that are generally used in E-waste recycling, as well as the many processes involved in recycling PCBs. By recycling PCBs, we can recover the important metals that make up the board, such as base metals and precious metals. Recycling these metals addresses geopolitical issues and environmental issues that have arisen with the search for these materials.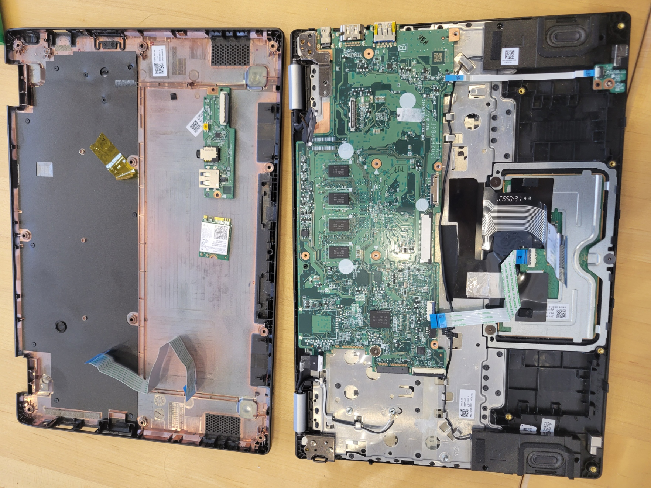 When recycling PCBs, it's important to consider the complex processes that go towards reclaiming the metals. This week I focused on the separation process. There are various methods for recovering the metals in the PCBs. I looked at various processes including Pyrometallurgy, hydrometallurgy, and biometallurgy. Each process differs in effectiveness, sustainability, and cost factors. I also looked at the many different leaching methods that one can do when taking the hydrometallurgy path. Some methods I looked at include; acid leaching, Thiosulfate leaching, and Thiourea leaching. Looking at these different leaching methods allowed me to consider the many different factors that are involved when developing a process for metal recovery. I compared leaching rates among the different methods, as well as how environmentally friendly it was depending on what chemicals were being used and their toxicities. A setback I encountered was the difficulty in comparing costs between the different methods. This was due to the many different factors that may play in cost like electricity/energy required for the process, cost of materials, and how long the recovery would take. I hope to overcome this difficulty by gaining a better understanding of productions on a larger scale with company visits and continuous research. 
     Another focus of the week was contacting various E-waste recycling companies nearby to see if we can visit their company to gain a better understanding of this field. I have contacted Umicore, GER Solutions, and Advanced technology recycling. These companies deal with the recycling of various waste electronic and electric equipment.