Words by Gaby Ramirez, Jacob Nyholm, and Richard (Zhizhen) Liu
     Throughout the week, our team was able to accomplish many remarkable things. We attended several meetings with the Loewy Institute where we were able to establish our working spaces and equipment we needed, as well as discussed various companies to contact and possible conferences to attend for networking. Additionally, these meetings provided us with a better understanding of our project and gave us more insight on possibly expanding into lithium ion batteries. We also obtained various tools such as a Chromebook, and a toolkit which we used to disassemble the laptop in order to reveal the PCB. Furthermore, we delivered a small presentation to our peers regarding our project and possible solutions we will attempt.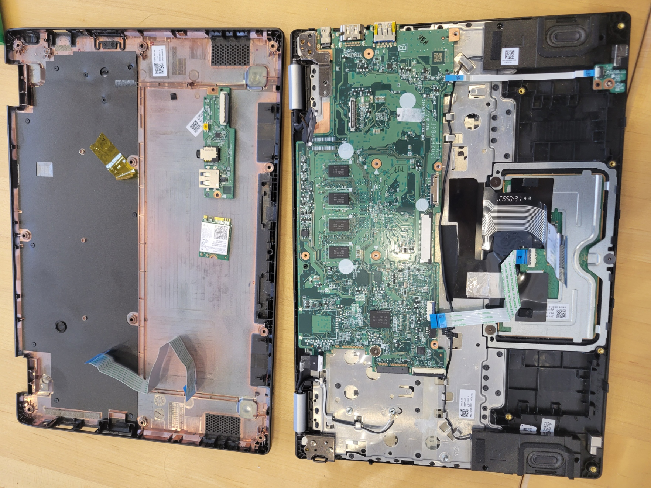 As a team, we were able to research the recycling process for E-waste and more specifically the process for recycling PCBs. Through our research we discovered three main categories of recycling PCBs. 
Hydrometallurgy- using chemical treatments to leach off metals from waste.

Ionometallurgy – branch of hydrometallurgy- using ionic liquids and deep eutectic solvents to reduce temperatures and waste emissions during chemical treatment.

Pyrometallurgy- using high temperatures to extract and purify metals. Requires high energetic treatments. 
Biometallurgy- usage of living organisms(bacteria, archea, and hyperaccumulator plants) to extract metals from waste into biomass.
     With these methods, we were able to come up with a possible process for recycling PCBs. The process we discussed involves the use of hydrometallurgy and biometallurgy – specifically phytomining.