On Monday, June 21st, Loewy Institute graduate researcher Nijenthan Rajendran successfully defended his PhD defense. The title of Nijenthan's dissertation is Metal Flow Optimization Within The Deformation Zone In Continuous Rotary Extrusion (CRE) of AZ91 Magnesium Alloy.
     Nijenthan's advisor and PhD Committee Chairman was Loewy Institute's Director, Dr. Wojciech Misiolek, and Nijenthan's committee members included Professor Herman Nied, Professor Henry Sigvart Valberg, Professor Natasha Vermaak, and Professor Łukasz Madej.
     Congratulations, Nijenthan, on this achievement! We look forward to continuing to work with you and seeing how you apply your expertise in the future.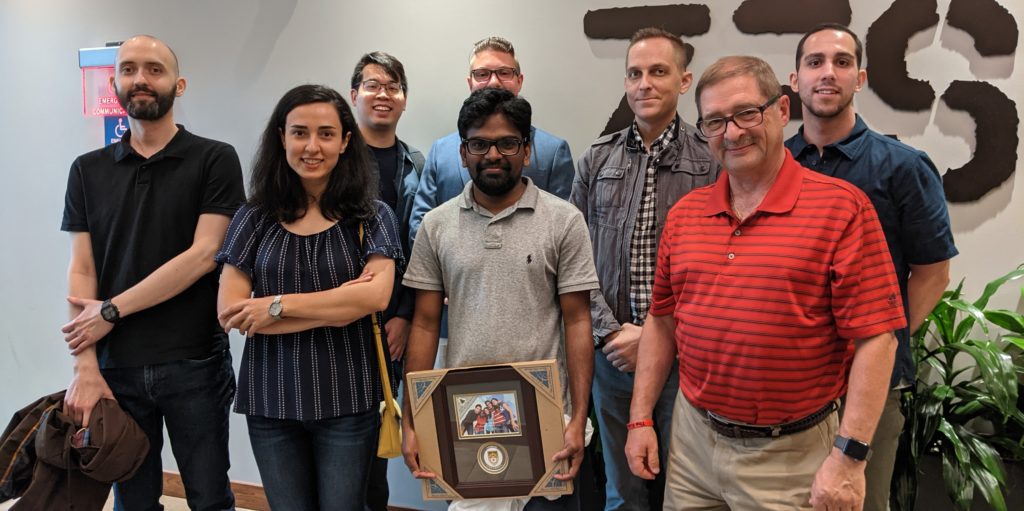 To celebrate the successful defense of his dissertation, Nijenthan invited his colleagues to ZEST bar+grille for lunch. His colleagues presented him with a Lehigh University photograph frame.
First row, right to left: Professor Wojciech Misiolek, Dr. Nijenthan Rajendran, Mahsa Navidirad.
Second row, right to left: Michael Pires, Dr. John Plumeri, Trevor Verdonik, Chia-Chun Chao, Nicholas Rockwell.